EXPERIENCED FABRICATORS
Custom fabrication, Structural fabrication, Precision Fabrication
Fully trained and experienced in all forms of cutting and welding
Here at Huffman Welding & Machine, we have fabricated all types of equipment for chemical, food, defense, rubber, plastic, and many other industries. 
We have worked with all types of material and can meet all of our customers needs.  We take pride in having some of the best craftsman in the industry all certified by the American Welding Society.  The collective fabrication experience of our employees is over 200 years.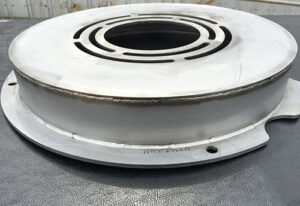 – Certified Welders – we train, we certify, we manage, we inspect
AWS (American Welding Society)
– Large Facilities = large Projects 
10 ton cranes, jib cranes and efficient and well thought out work areas
– Gas Metal Arc Welding (MIG) / Shielded Metal Arc Welding (Stick) / Gas Tungsten Arc Welding (TIG) / Spot and stud welding equipment / Onsite portable bore welder and onsite capabilities for MIG/STICK/TIG
Brand New Top of the Line Inverter and Pulse capable Lincoln Welders
– Technology 
Utilizing the latest technology in Lincoln inverter and pulse welders 
State of the art equipment for material production – 6 axis structural processor, Davi CNC 4-roll roller, 7-axis 250 ton pressbrake, CNC tube bending and rolling, drills, ironworkers, full service machine shop and more. 
– Inspections 
In-house Visual, Dye-Penetrant, and Magnetic Particle Inspection 
3rd party inspections available as needed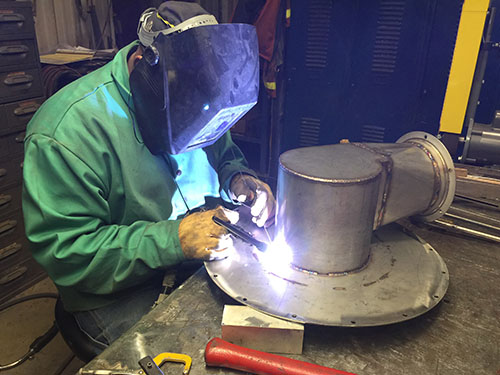 Want to know more about our products and services or want to request a quote?
Check out our Facebook where you can view more welding and fabrication examples!