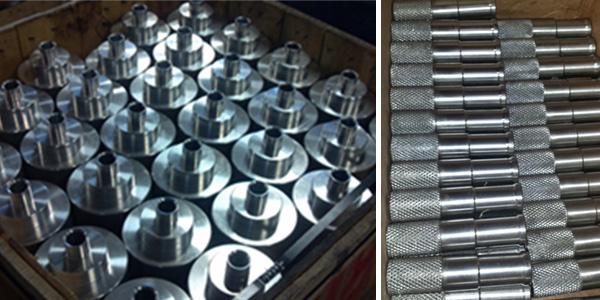 Huffman's can handle parts, weldments, and various assemblies up to 100,000 parts.  Certain parts and projects fit our abilities and equipment capabilities better than others depending on the part or assembly.   Our expert project managers will work with you to determine whether your part or assembly would be a good fit for our production capabilities.
We only quote projects if we know we can do them correctly at the most competitive price.  We hope to continue our growth into repetitive and higher volume parts by being your #1 trusted supplier for your manufactured part and assembly needs.
– Project Management – Engineering and Design –
– Fabrication – Machining – Assembly –
Quality is assured and precision is a guaranteed at Huffman Welding & Machine, Inc.  
Government Contractor Certified
Small Business / Hubzone Business
Duns Number: 055804850   Cage Code: 3FQD1    TPIN #: 45993923
Accepting Government Credit Cards and All Major Carriers